Written by zin
Wednesday, 11 March 2015 19:54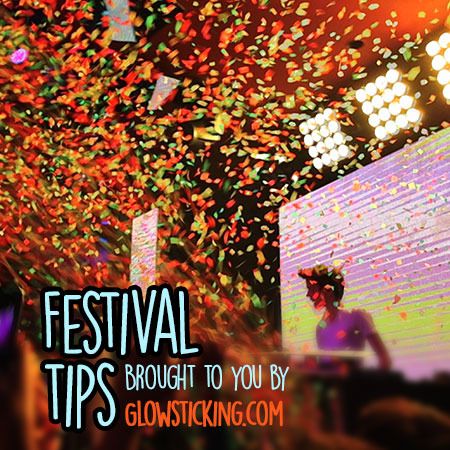 After a long and bipolar winter season, it's great to finally see festival season kick off this month!  Whether you're planning to hit up Ultra Music Festival (Miami, FL), Beyond Wonderland (SoCal, CA), or Ultimate Music Experience (South Padre Island, TX), we want you to be prepared this festival season!
We are kicking off a series of festival tips and hacks to maximize your enjoyment of each event you plan to attend this year.  It just so happens that today marks the 100 day countdown to EDC Las Vegas and we'd like to offer a tip a day!  In order to prevent inundating the front page with just festival tips, we'll post them every day on the forum and post a weekly anthology on the front page.  With that said, let's kick off with one of the most underutilized tips that the general public tends to ignore despite common sense, Ear Plugs.
Read more...
Written by Ph0toN
Wednesday, 11 March 2015 11:39
The official Glowsticking.com video for the Electric Daisy Carnival (EDC) Dallas 2011, which took place in Dallas, TX on June 18, 2011.
Nearly four years ago Insomniac and Full Access teamed up to throw their second and, to this date at least, final Electric Daisy Carnival in Dallas, Texas.  Glowsticking.com members from multiple states and even one from Canada showed up to attend and bask in the sounds of over 40 world renowned electronic dance music artists.  Here at long last is the never before seen official Glowsticking.com video of that event, for your viewing pleasure.  We invite you to take some time out of your day and walk down memory lane with us.  This video is chock full of epic glowsticking, both freehand and glowstringing, and other dance related arts to boot.
As a special note from Ph0toN to those that attended the event - I am SO sorry it took me almost four years to release this video.  The video was 90% completed within a week after the event, and up until a few days ago it sat in that nearly completed state for this entire time.  Between my job, flight school and leading a massive mmorpg guild, among other things, life kept sidetracking me until I eventually forgot I needed to complete the video.  You did not deserve a four year wait for this video, and from the bottom of my heart I apologize.  I really hope the video speaks for how much I love and miss you guys.  Glowsticking.com will always be my second home and you are all eternally a part of my family and a part of my most cherished memories.
- Ph0toN
Read more...
Written by zin
Monday, 02 June 2014 15:30
Let's get sticking again!  Every Saturday we will post some photos and/or video clips that we hope to inspire the art of glowsticking!  Make sure you follow our instagram (@glowstickingdotcom) as that will be the landing off for this new series of inspiration!  Be sure to tag your photos with #StickingSaturday!
This past Saturday we featured a photo taken from the first ever LA Glowshop held in February of 2010!  Let's see if you can recognize some of those faces!
Written by zin
Friday, 14 June 2013 20:31
Many of us have been fans of the microblogging craze, and this fad definitely includes Instagram.  It made perfect sense that we made an official GS.C instagram just in the middle of festival season!  Be sure to follow us @glowstickingdotcom!
P.S. If you're heading to EDC Las Vegas, be on the lookout for the totem above and come say hi!
<<

Start

<

Prev

1

2 3 4 5 6 7 8 9 10 Next > End >>