Written by zin
Wednesday, 11 March 2015 19:54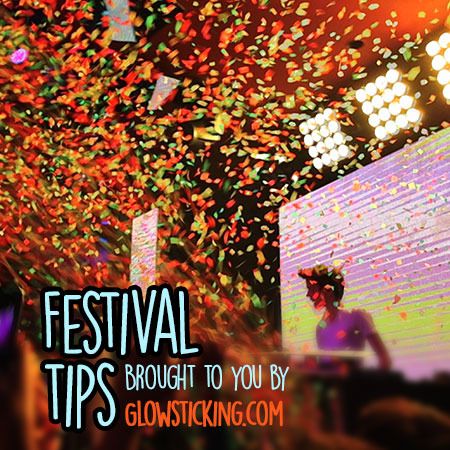 After a long and bipolar winter season, it's great to finally see festival season kick off this month!  Whether you're planning to hit up Ultra Music Festival (Miami, FL), Beyond Wonderland (SoCal, CA), or Ultimate Music Experience (South Padre Island, TX), we want you to be prepared this festival season!
We are kicking off a series of festival tips and hacks to maximize your enjoyment of each event you plan to attend this year.  It just so happens that today marks the 100 day countdown to EDC Las Vegas and we'd like to offer a tip a day!  In order to prevent inundating the front page with just festival tips, we'll post them every day on the forum and post a weekly anthology on the front page.  With that said, let's kick off with one of the most underutilized tips that the general public tends to ignore despite common sense, Ear Plugs.
As most of you know, these festivals can get pretty loud.  Although audio engineers and numerous sound checks try to stifle these painful pings, it's best to be protected.  It was amazing to see that Insomniac provided foam ear plugs in the EDC welcome package last year and that Goldenvoice is partnering up with DUBs EarBuds to provide hearing protection in their welcome packages for Coachella 2015.
Source: Instagram.com/WearDUBs
Roughly, there are two main types of earplugs. There is the typical foam style ones that decrease the high frequencies resulting in sounds that end up being muffled. While this is great protection from general loud noises like in a construction area or a pump room, it's not the best for a music festival where the music should be shining instead of muffled. If you cannot find any of the hi-fidelity ear plugs mentioned below, then these plugs should be considered. Another pro is that they're typically the cheapest and you can get them in bulk to last all season.
The second type of earplugs are known as hi-fidelity (hi-fi for short), which often take form in the following preferred brands: Etymotics ETYPlugs (ER20 & ER20XS), EarPeace, Earasers, Downlink, & Hearos. These earplugs are typically designed for musicians and concert attendees alike and work by reducing the frequencies all across the board creating a sound that is clear but approximately 15-20 dB lower than without them, depending on the brand and model. Another pro about these ear plugs is that you'll no longer have to shout to be heard. You can typically hear another person speaking loudly, but not shouting. These can get a bit pricey, but they are reusable. Take good care of them and they should last you at least through the festival season.
If you absolutely have no access to any earplugs whatsoever, then it would be best to "warm up" your ears to the proper threshold. Jaimison, who's currently an audio engineering major in school, states that the most damaging part about loud audio is going from the average noise volume (~60-65dB) to the "threshold of pain" (~90-100dB; OSHA recommends only spending 8 hours maximum if exposed to 80dB, but only 2 hours if exposed to 100dB) in an instant. Most audio engineers at concerts and festivals will start the volume of the systems low when the festival begins, but raise the levels as the crowd fills in. If you're coming in during the peak hours, you can chill further away from the stage for about an hour and then start moving closer every 20 minutes or so. Picture it like when you are using headphones.  As you are listening to music, you notice that it seems quieter, so you turn up the volume. This is essentially your ears warming up to your music volume (but don't put it on full blast!). You could also check the festival's general store.  Most of them will offer branded ear-plugs, but at the very least they will offer foam ear plugs.
Regardless of which brand and type you decide to get, we hope you party safe and responsibly.  We hope to see you out there this season!
Last Updated on Thursday, 12 March 2015 18:31